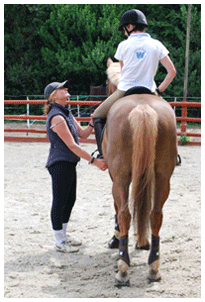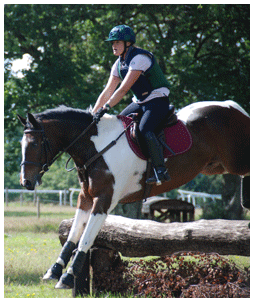 We help all ages of rider with any make and model of horse.
BHS examination training.

Strengthen and develop your equine partnership. Whatever your ability or
interest, we'll help you to progress your relationship with your horse.

Improve your competitive chances. We'll help you to set and achieve goals, and
improve your confidence. If you need help at competitions, we'll support you or even compete your horse for you.

Coaching and mentoring. One-to-one training to guide you every step of the way. We also coach in groups, because it's good to have variety.

Re-train problem horses. We'll re-educate horses and ponies to become motivated, confident, disciplined and happy.


Individual lesson:

Semi-private lesson (two horses):

Group lesson (three or more horses):
Individual assessment lesson on a schoolmaster:

£40.00

£30.00

£25.00
£55.00

Clinics by arrangement.